.
Poorhouse Bar
Watertown, NY
.
..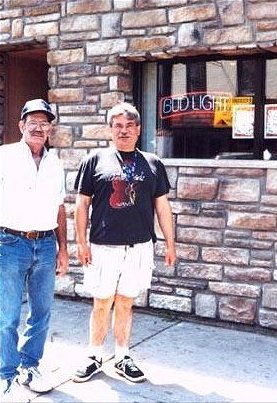 On left in front of the Poorhouse
is Chris, from Austin, IN.
To his left, "Bogie," from Brasher Falls.
.
.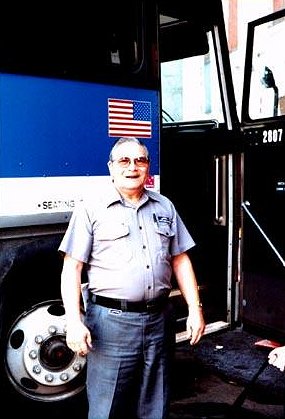 Greyhound bus driver Mr. John Levine, who was
kind enough to stop at the Greyhound terminal
long enough for us to enfoy a brief confection at the
Poorhouse. Mr. Levine is a 41-year veteran driver
with Greyhound, sixth in the entire country in seniority.
.
.